NGI involved in a major international research project (the Zoonomia project), resulting in 11 Science articles!
NGI is proud to have contributed to sequencing 68 mammalian genomes in the Zoonomia project. The project headed by Kerstin Lindblad-Toh, SciLifeLab researcher and Professor of Comparative Genomics at Uppsala University, was a collaboration between Uppsala University and the Broad Institute, involving more than 30 research groups.
The results, now published in 11 articles in the journal Science, show how the genomes of humans and other mammals have developed during the course of evolution.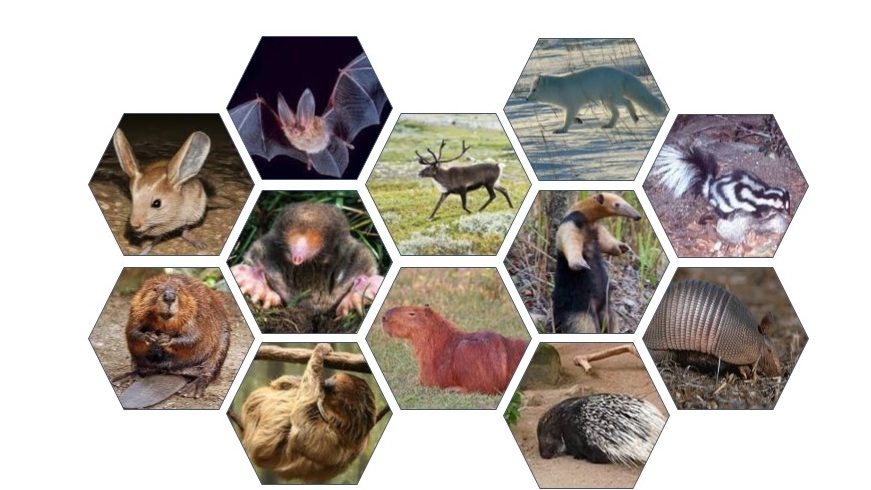 A selection of the species that were sequenced at NGI
Special issue on the Zoonomia project published in Science:
https://www.science.org/toc/science/380/6643

Press release from Uppsala University:
https://www.mynewsdesk.com/uu/pressreleases/genomes-from-240-mammal-species-explain-human-disease-risks-3249265
Last Updated: 7th May 2023